Buy Medium FacePlant Flower Pots
1 for under $32
3 for under $61
INCLUDES SHIPPING*

Blowfish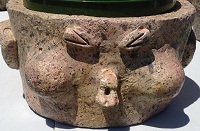 MORE PICTURES
Blowfish is our most popular of the short 6" FacePlant series. His fins and tail help to bring this little fella to life!

Rockface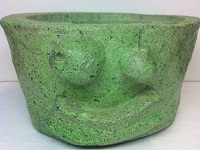 MORE PICTURES
Rockface is part of the short 6" FacePlant series and is a perfect gift item for children or anyone that can appreciate a good smile.

Jack O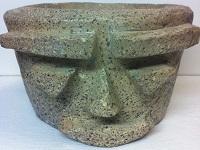 MORE PICTURES
Jack O is a short 6" FacePlant with a distinct Jack O'Lantern face. Great for Halloween or year round in the garden with its smiling face!


Easter Bob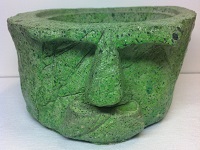 MORE PICTURES
Easter Bob, part of the short 6" FacePlant series is the big brother of Easter Allan.

Medium Sized Garden Planter Pots
These FacePlants are made to hold between a 5" to 6" plant pot depending on the types of plastic pots you use. This size of FacePlant garden statue comes in open bottom designs only.


Prices INCLUDE SHIPPING to Canada
Medium FacePlants
1 FacePlant = $31.27 Including Shipping
Mix & Match Any 3 FacePlants for $60.87 ($20.29 each)
Mix & Match Any 6 FacePlants for $107.82 ($17.97 each)

Additional shipping charges will apply to USA and International orders.